Meet Our Team:


Chris Korn Sr., Pastor
Chris has pastored Faith Alive Fellowship for over 16 years. Pastor Chris, originally from Wampum, PA, accepted the Lord in 1992 while working as an independent truck driver. As a result of this life-changing decision, he become actively involved a local church that he began to attend in Western PA. He held positions as a deacon, usher, street evangelism team member, and nursing home teacher for over 5 years. Pastor Chris graduated from Rhema Bible Training College in 1999 with his focus on Pastoral Studies. In 2001, Pastor Chris accepted the pastoral position at Faith Alive Fellowship. In addition to pastoring, he is a volunteer chaplain at a local mental health facility.
Pastor Chris and his wife, Irene, have been married for 32 years. They have four children and six grandchildren.

Irene Korn, Church Administrator
Irene enjoys serving in the ministry alongside her husband to help those in need of hope and encouragement that can only comes through the Word of God. Before relocating to Spring Mills, Irene served as a Nursery Coordinator at a church in Western PA for over 2 years. Her passion to share the gospel with children of all ages has led her to minister as a Children's Church teacher, Youth Group leader, and Nursery Teacher and Coordinator at Faith Alive Fellowship. She continues to actively minister on a monthly basis to nursery-aged children. She also leads a monthly Ladies' Bible Study. Irene takes joy in being a wife, mother and grandmother.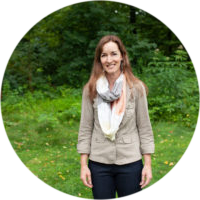 Erin Rempel, Worship Leader
Erin's desire is to encourage people to draw near to God and to enter into God's presence through worshipping Him. She desires to see lives changed through encounter with Him and to develop a closer relationship with Him. Erin's own journey of worship is where she realized God's unconditional love and a hunger was stirred in her to pursue God's presence more. Her passion is to help others experience the same.
Erin is married to Bruce and they have 5 children. They relocated to Pennsylvania from Wyoming in 2017.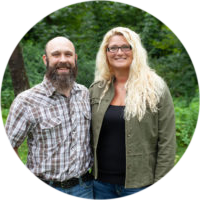 Preston and Autumn Fetterolf, Youth Leaders
Preston and Autumn are passionate about teaching the youth faith through Bible study and practical application. Experiencing the life-changing gospel in their own lives over 15 years ago, they want to help teenagers walk in the victory through knowledge of God's Word. Preston and Autumn have been married over 15 years and have four children, Faith, Landon, Reagan and Lane.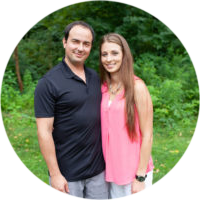 Russel and Stephanie Burkholder, Children's Church Leaders
Russel and Stephanie have been involved in children's ministry for more than 13 years, including the last 8 years as a couple at Faith Alive Fellowship. They have always had a heart for children and participated as teenagers in various Vacation Bible Schools and children's ministries, including in the city of Lancaster, PA.
Russel and Stephanie's vision is to grow the church through our children's ministry. Their goal is to impress upon kids biblical truths and stories at a level they can understand and retain. They also recognize the importance of teaching children how to worship with freedom in spirit and in truth.
Stephanie is an LPN and currently a stay at home mom. Russel owns a local grocery surpermarket, Burkholder's Country Market. They have been married for 9 years and have 3 children, Payson, Veronika, and Rex.