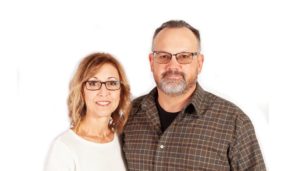 Chris Korn has pastored Faith Alive Fellowship since December 2001. His endeavor has been to nourish the body of Christ with words of faith and good doctrine (1 Tim. 4:6, Eph. 4:11-15) and to lead and live by example (1 Tim. 3:1-7, 2 Tim. 2:15).
Pastor Chris is a 1999 graduate of Rhema Bible Training College. He
and his wife, Irene, have been married for over 34 years. They have four children and eight grandchildren.